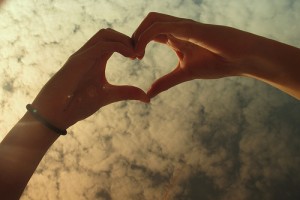 People who know me know that I talk a lot about copyright reform, free content, open culture, and alternative funding. I've thought about sending some money to several people and groups for quite some time, but I've just not gotten around to it. And frankly, I am a bit disappointed with myself. It's time for me to start putting my money where my mouth is.
This christmas, I'll be donating to, and buying from, some of my favorite artists and causes. I will start with pledging amounts here on my blog and on Facebook. Then I will initiate the actual transactions. By pledging the money publicly, I'm hoping to inspire you to do the same.
Personally, I'm planning on spending about €50. I'll just take a few days to think about how I'll divide the money. A fiver here and a fiver there is not much, I know, but that's why I'm asking you to take part!
Please, join me and show the world that sharing is caring. Share some money with the people who share their works with you.
I'm not trying to guilt or force anyone into anything. If you want to join in, that's great! Give whatever you want to whoever you want. If you don't want to join in, that's fine too. I just ask you to be sincere. If you pledge an amount, please go through with it.
Here are some suggestions on how you can support your favorite creators and causes:
Donations
Buying merchandise
Paying for premium content
Buying songs or ebooks from iTunes, Smashwords, or wherever, where the creators get a fair slice of the pie
Give as much or as little as you want, to whatever artists, groups, causes, or random people you want!
Sharing is Caring
/Stig Rudeholm
Photo by Krystal T on flickr.com: http://www.flickr.com/photos/krystalt/
Licensed under a "Creative Commons – Attribution" license